Meridian Property Management
Let Us Manage Your Rental Property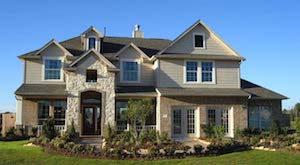 Next Step Realty Management is here to help you take that Next Step with your investment. With low overhead, we are able to pass on the savings to you! Whether you are taking that Next Step out of your parent's basement or taking the Next Step toward retirement, Next Step Realty Management of Boise has the solution for you. We are a full service Real Estate Company. We offer Professional Boise Property Management Services and Real Estate Sales. We specialize in property management of single family homes, duplexes, multi-plexes, and apartments in Boise and throughout the entire Idaho Treasure Valley.
There are NO hidden fees and NO monies are due upfront. You do not pay a penny until your property is rented. Our advertising is very effective and we usually have your place rented within a few days.
The Benefits of using Next Step Realty Management
Low Management Fees 8% for under 20 units and 5% for over 20 units!
Low overhead means you save money!
Free Direct deposit of your funds
No Start up Fees
Online Owner Portal Access to view statements
No advertising fees
Online tenant payments for quicker posting
Eviction protection program - Saving you money
Prompt Response to Tenant Requests
Low vacancy rate
Preventative Maintenance Check Program
Affordable Rates - Discounts for multiple properties!
What we do as your Meridian property manager:
WE COMMUNICATE WITH YOU!!
Rent collection
Advertise your rental with video walk thru
Fill vacancies
Handle tenant inquires
Rental, criminal, employment, eviction and credit investigations
Application processing
Lease signing
Accounting - Rent Manager accounting software. We pay the bills you need us to.
Handle Tenant excuses and complaints
Property Inspections
Inquire About Our Services
Marketing

Marketing is key to successful rentals. Property You provides an expert market analysis for each property we manage to maximize your return on investment.

Tenant Screening

We conduct extensive screening on all tenants and handle everything from moving your qualified tenant into their new home, to rent collection, to handling maintenance issues.

Rent Collection

We make sure you get paid on time, every time. You no longer have to worry about rent showing up in your bank account because we take care of everything so you have to worry about nothing.

Maintenance

We conduct inspections upon move-in and move-out that include documentation of the property's condition and ensure all maintenance issues are addressed in a timely manner.

Financial Reporting

With our detailed financial reporting tools, it's never been easier to keep tabs on your investment. Log into your owner portal to view statements and stay in tune with how your investment is performing.

Eviction Protection

In the unfortunate event that a tenant needs to be evicted from your rental, we will cover the cost of a simple uncontested eviction (some restrictions apply) and ensure your investment is protected.
Meridian Area Info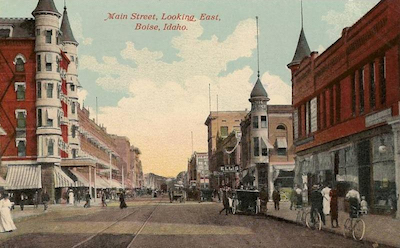 The area was called Boise long before the establishment of Fort Boise. The original Fort Boise was 40miles west, near Parma, down the Boise River near its confluence with the Snake River at the Oregon border. This defense was erected by the Hudson's Bay Company in the 1830s. It was abandoned in the 1850s, however massacres along the Oregon Trail prompted the U.S. Army to re-establish a fort in the area in 1863 during the U.S. Civil War. The new location was selected because it was near the intersection of the Oregon Trail with a major road connecting the Boise Basin (Idaho City) and the Owyhee (Silver City) mining areas, both of which were booming. During the mid-1860s, Idaho City was the largest city in the Northwest, and as a staging area, Fort Boise grew rapidly; Boise was incorporated as a city in 1863. The first capital of the Idaho Territory was Lewiston in northern Idaho, which in 1863 was the largest community, exceeding the populations of Olympia and Seattle, Washington Territory and Portland, Oregon combined. The original territory was larger than Texas. But following the creation of Montana Territory, Boise was made the territorial capital of a much reduced Idaho in a controversial decision which overturned a district court ruling by a one-vote majority in the territorial supreme court along geographic lines in 1866.
Areas We Serve